We offer turnkey solution for paper plant projects for the last 25 years. Offering comprehensive range of paper plant & paper plant machinery including continuous digesters, spherical digesters, hydro pulpers, potcher washer & writing paper machinery. Till date, we have supplied more then 150 spherical digesters in 30 M3, 40 M3and 60 M3 capacity to our clients from India and abroad.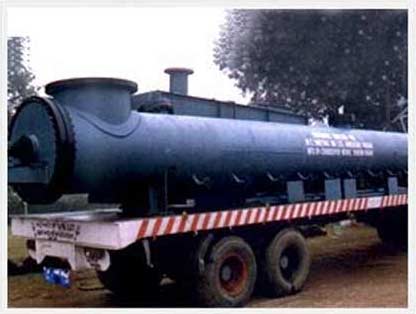 Products
* ye-Mixtures
* Blow Tanks
* Caustic Recovery System
* Caustic Recovery
* Clarifiers
* Beaters
* Hydropulpers
* Lime Sludge Recovery System
* Thickeners
* Material Handling Equipment
* Drying Cylinder
* Caustisizing Plants
* Lime Sludge Recovery Plant
* E.O.T Cranes
* Batch Type
* Potcher Washers
* Vacuum Filters
* Complete Lime Plant
* Chlorination Tower
* Continuous Type Digesters
We have supplied more than 150 Digestors of different diameter and have also supplied different type of paper machinery to various clients in India & abroad.