The high versatility of "GEOSERVEX" engineers (geodesy, civil engineering, mechanics) makes it possible to render geodetic services for the assembly of technological lines, beginning with support in the building of foundations, through laying out and controlling the assembly of individual equipment components, centring couplings, drives, geometric calibration of automation, to geometric control during start-up and operation.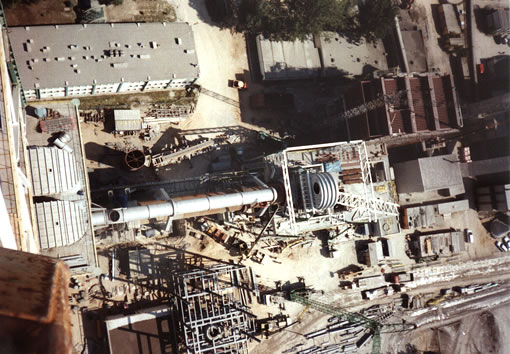 The following measurements are very important in these works:
• rectilinearity and flatness
• perpendicularity
• parallelism
• axiality and coaxiality of assemblies within an accuracy of an order of 0,01 mm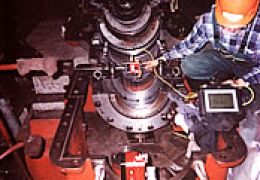 We perform these measurements with the help of laser-computer sets of the company SKF ROLL-200 and SHAFT-200 of a single readout accuracy of 0,001 mm.
Our company rendered geodetic support for assembly of the following technological lines:
• rotary kiln line and mill for cement plant
• rolling mill line for Aluminium Steelworks
• paper machine line
• steam turbine and generator
During the technological line's operation there is a need to monitor deformations and implement adjustment corrections.
Our company performs subsidence measurements, levelling, plumbing and centring of machine elements, and also assesses the degree of wear and tear and makes mechanical inspections of the machine's condition.
Our activity also includes analysing causes of deformations, drawing up adjustment documentation, supervisions over adjustment and control measurements after adjustment.