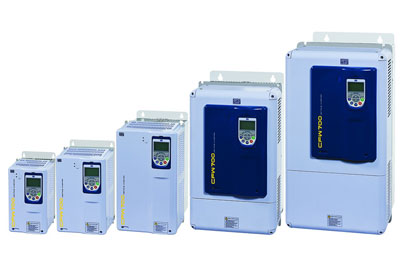 Designed for controlling squirrel cage three-phase induction motors the new CFW700 is a general purpose drive that gives costumers the flexibility needed for the control of applications ranging from simple speed control to more demanding ones as torque control. Since it is included on its control the CFW700 features Sensor less and Closed loop control as standard feature (factory built). Another outstanding characteristic we could not leave behind is that by using the internal micro PLC (SoftPLC factory built), more sophisticated applications like overhead cranes, PCP (Progressive Cavity Pump), pump jack and many more can be implemented.
Variable Speed Drive Control Technology
* Four control modes in one drive, Linear and adjustable V/f, VVW (Voltage Vector), Sensorless Vector and closed loop Vector. (Encoder interface factory built) * Sensorless vector control allows for high torque and quick response in open loop, even at low speeds. * Self-tuning function automatically matches VSD with motor - load when on Sensorless, VVW and closed loop Vector mode. * Through adjustable V/f control it is possible to adjust a quadratic V/f curve and that implies energy saving when quadratic torque loads (e.g.: centrifugal pumps and fans) are being driven.
Technical Features
* 1.1 to 2.2kW - 1.5 to 3HP | 200-240V - Single-phase
* 1.1 to 55kW - 1.5 to 75HP | 220-240V - Three-phase
* 1.5 to 132kW - 2 to 175HP | 380-480V - Three-phase
* 1.5 to 110kW - 2 to 150HP | 500-600V - Three-phase
* Very compact product gives flexibility for lack of space when panel mounted.
* High accuracy and reliability for speed and torque control.
* Hardware robustness.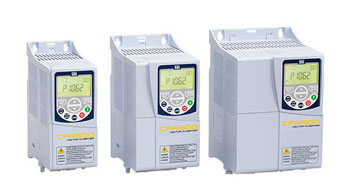 VSDs are intended for speed control of three-phase induction motors in a wide variety of industrial applications. The VSD series offers state-of-the-art technology in motor control with a modern design, great number of features, and easy installation and operation.
These products are designed with highsoftware optimization and are easily set through a simple Human-Machine Interface (keypad). Additionally, they comprise functions and resources that allow protection and control of electric motors an extremely easy and efficient way. They are suitable to operate with V/f or vector control.

Features Main Applications Certifications
* DSP (Digital Signal Processor) control provides a reasonable improvement of inverter performance
* State-of-the-Art Technology with the newest generation of IGBTs
* Electronics with SMD components
* V/F or sensorless vector control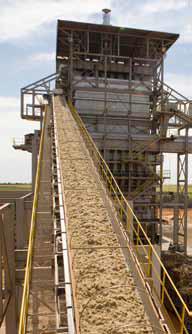 * Sinusoidal PWM modulation- Space Vector Modulation
* Considerable motor noise reduction
* Interface with membrane keypad (standard or remote HMI)
* Flexible programming
* Compact dimensions
* Easy installation and operation
* High starting torque
* Conduit installation kit
* Optional class A (internal) and class B (external) EMC filters
* Centrifugal pumps
* Process pumps
* Fans / Exhaust fans
* Stirrers / Mixers
* Extruding machines
* Conveyors
* Roller tables
* Granulators / Pelletizers
* Driers / Rotary kilns
* Rotating filters
* Winding / Unwinding machines
* Cutting and welding machines