Our one of the company Chanderpur Industries is a ASME 'U' & 'R' DESIGNATOR and ISO-9001:2008 COMPANY.
A Technology Leader and manufacturer of various type of Pressure Vessels, Heat Exchangers and process equipment catering major segments i.e. refinery, oil & gas, chemicals, pharmaceuticals and fertilizers, conforming to national & international standards under the inspection of reputed inspection agencies like SGS, Bureau Veritas, LRIS, RITES, M N Dastur & Co., Dalal Consultant, MECON, Tata Projects Ltd. etc.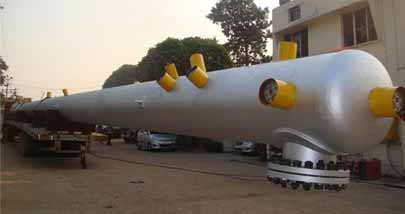 Features :
We have specialisation in design, manufacture and supply of various type of Pressure Vessels using latest software for designing and having state of art manufacturing facilities, which includes the following vessels:
* Storage vessel – Blow down, Surge
* Reaction vessel
* Agitated vessel
* Limpet Vessel
* Digester
* Column Tower
We strictly adhere to ASME Sec- VIII Div-1 and we are experienced for manufacturing pressure vessels that are made from stainless steel SS-304, SS-304L, SS-316, SS-316L and carbon steel IS 2062, SA 516 gr.60/70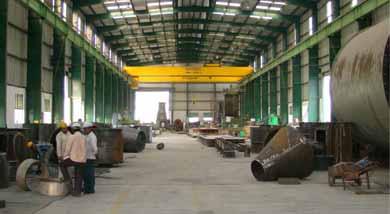 Glimpses of our Manufacturing Capabilities :
* Capacity: Up to 500 m3
* Pressure: Up to 120 bar
* Diameter: Up to 5 meters
* Thickness: Up to 130 mm
* Weight: Up to 150 tons
* Length: 40 meters with suitable joints
* Testing: Pneumatic and hydraulic
Heat Exchangers
We manufacture following heat exchanger :
* Floating tube sheet type Heat Exchangers of TEMA Class.
* Fixed tube sheet type Heat Exchanger of TEMA class.
* U-tube Heat Exchanger of TEMA class.