The present kiln systems produce finer clinker and much more dust. At less fuel consumption the recuperative air volume has become less and hence the secondary and tertiary air temperatures are much higher these days. Dust at high temperatures intends to get sticky and dust deteriorates the flame and the desired burning efficiency. Therefore, it is important to reduce the dust content in the recuperative air. A dust settling chamber requires space, maintenance and finally dust discharge to cooler or transport system. Lower gas velocities can reduce the dust without extra equipment. The demand for big kiln hoods with big openings for low gas velocity is remarkably high. CemProTec offers such kiln hoods along with kiln outlet seals.
Kiln hood pre-assembled including refractory and finally put in place.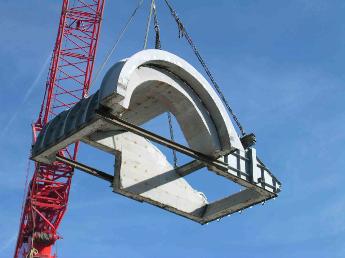 heating up for production start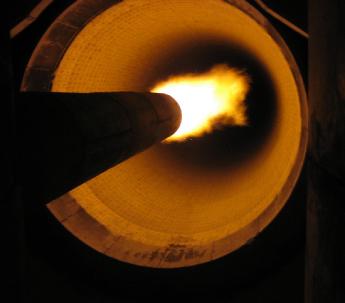 Kiln hood after 1 year of operation - refractory like new, no dust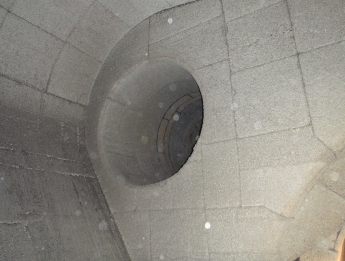 Kiln outlet seal with annular cooling duct and removable top part for maintenance of outlet segments.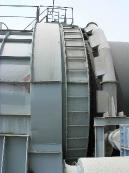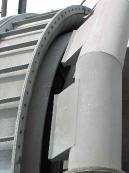 installation of flap in tertiary air duct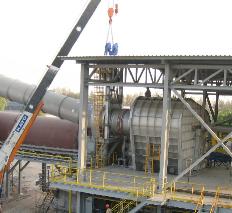 big sliding door as back side of kiln hood