CS Combustion Solutions is your expert for the thermal oxidation of liquids, gases and pulverised solids, which are obtained as by-products in refineries as well as petrochemical, chemical and pharmaceutical industries.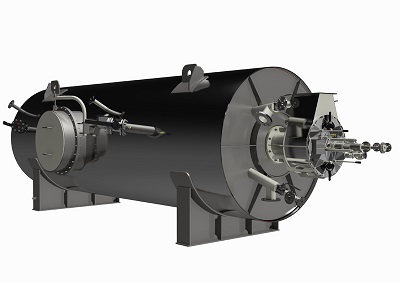 CS delivers combustors for the following applications :
* Sulfuric acid production
* SO2-Production
* Spent acid regeneration
* Thermal disposal of waste gases
* Thermal disposal of hazardous waste liquids
* Waste water disposal
The CS team has more than 20 years of experience in designing and supplying combustion systems and combustors. CS can supply complete combustion chambers - taking care of the whole process, from engineering to commissioning.
* Problem evaluation
* Layout and design of combustion chambers and firing systems along with fuel lances
* Static calculation, CFD simulation
* Detailed engineering, selection of materials for the inner lining
* Manufacturing in accordance with the necessary rules
* Transport, installation and commissioning
Features:
* Sulphur, spent acid and acid gas (up to 20% SO2 content in flue gas)
* Chlorinated waste gas and waste air
* Waste water
* Animal fat
* Hazardous and special waste liquids having a high content of chlorides, salts, bromine and fluorine
* Low NOX applications